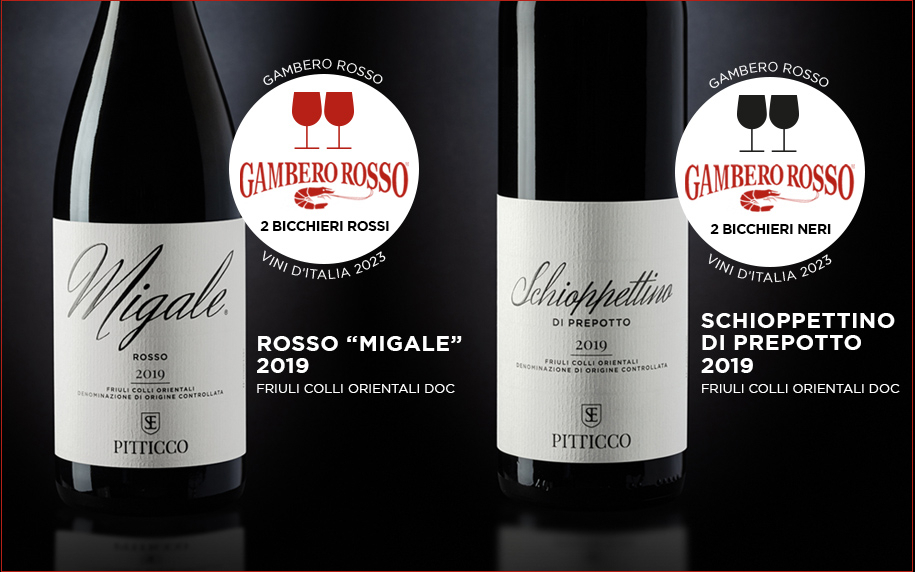 Vini d'Italia 2023
The prestigious guide "Vini d'Italia" 2023 edited by Gambero Rosso, sees the Pitticco winery in its second participation with a welcome confirmation for the Schioppettino di Prepotto 2019 (2 Glasses) and a clear step forward for the red blend "Migale", which enters the final stages of the tasting and thus wins the 2 Red Glasses, the antechamber of the coveted 3 Glasses.
An excellent result that once again makes us proud of the native Reds of the Colli Orientali del Friuli and of the Prepotto terroir.
Vini d'Italia by Gambero Rosso is the most widespread publication about Italian wine in the world, translated into several languages and the result of months of blind tastings, evaluations and comparisons over 45,000 Italian wines.
In Same Category
Related by Tags